Some days it may seem like there's no end to winter, but with March comes plenty of member news and options for shaking cabin fever.
Dianne Shullenberger and poet Mary Jane Dickerson presented their collaborative book
Water Journeys in Art and Poetry through the OLLI series at UVM earlier this month. The book consists of images of Dianne's fabric collages, depicting scenes of bodies of water in Vermont and Michigan as they journey toward the Atlantic, paired with Mary Jane's poetry that relates specifically to each collage. Copies can be acquired through Sun Dog Poetry , at Phoenix Books, or directly from Dianne
❖
Roz Daniels has work included in the Chaffee Art Center's current show "a love of art", on view from February 27 - March 28, 2015.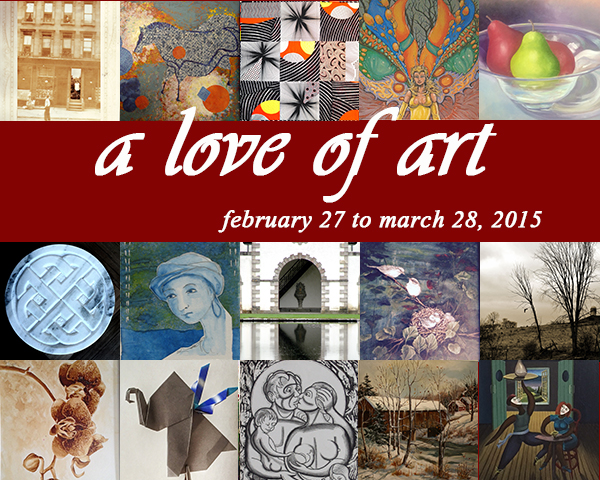 ❖
Karen Henderson

reports that The University of Vermont Medical Center has acquired two of her pieces for their permanent art collection. The pieces are "Early Spring" and "Meadow". They are two examples of her different approaches in her work - one more recognizably landscape inspired, the other more of an abstract interpretation.
"Early Spring"
"Meadow"
Elizabeth Fram's solo show COLOR|stories is on view at the Waterbury Congregational Church from March 1 - 30, 2015, Tuesdays through Fridays from 8:30am - 4:30pm. 8 North Main St., Waterbury Village. Artist Talk: Sunday March 15, 2pm
"Stand"